So I was randomly checking out some musician websites (right! I was looking for Matt connections) and came across this little mention of Matt on Anna Wilson's website:
"Matt is super talented, and I had the best time writing and recording with him," says Anna. "He is pure music! I can't wait for the fans to hear us sing together."
There is a photo of him and Anna at Hayman's loft.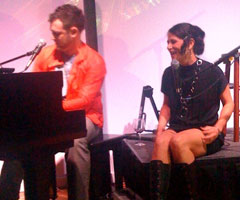 http://annawilson.com/index2.php